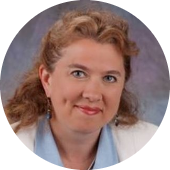 Judy Law-Torok, MD
Judy Law-Torok, MD, Inc.
3640 W. Lomita Blvd
Suite 204
Torrance, California 90505

Judy Law-Torok M.D. is a board-certified gastroenterologist with 26 years of experience. She graduated from Keck School of Medicine at the University of Southern California, and completed her residency at the University of California Irvine Medical Center. In addition to performing colonoscopies, Judy Law-Torok M.D. also specializes in endoscopies and treating abdominal pain.

If you are feeling pain in your stomach, or are dealing with problems in your digestive track, such as bleeding, constipation, or diarrhea, you may have serious issues that require immediate attention by a professional.

Don't self-diagnose: see a professional. Judy Law-Torok M.D. can see if you have any ulcers or are suffering from serious infections, and provide effective treatment to get you back up to speed. She provides quality treatment and results.
Judy Law-Torok, MD, Inc.
3640 W. Lomita Blvd
Suite 204
Torrance, California 90505
Get Directions