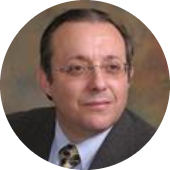 Juan Peschiera, MD
JUAN l PESCHIERA MD
10506 Montgomery Road
Suite 101
Cincinnati, Ohio 45242

With a family tradition of practicing medicine dating back to the 1940s, Dr. Peschiera was seemingly destined for a career in medicine. After attending medical school in his native Peru, Dr. Peschiera embarked on a 26-year career of surgical excellence. Today, as a board-certified surgeon with the TriHealth Surgical Institute, he continues to treat patients through a broad spectrum of general surgery procedures, while serving as director of Trauma Services at Bethesda North Hospital.

Dr. Peschiera's own personal experiences have allowed him to take a new perspective when working with patients. He individualizes his approach with each patient and their treatment, acknowledging that in some cases the latest surgical advances are not always the best treatment options. His practice focus includes a wide array of general surgery procedures, including:

Endoscopy
Laparoscopic surgery
Breast surgery
Gastrointestinal surgery
Colorectal surgery

Dr. Peschiera wants patients to understand their condition and treatment options on the most basic level. And more importantly, he wants patients to put their trust in him. Outside of medicine, Dr. Peschiera enjoys spending time with his family, traveling to South America and listening to and playing traditional Andean music.
JUAN l PESCHIERA MD
10506 Montgomery Road
Suite 101
Cincinnati, Ohio 45242
Get Directions