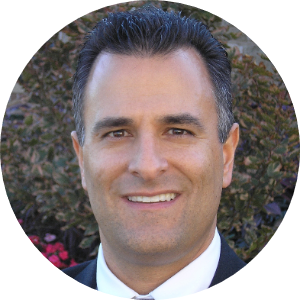 Joseph De Santi, MD
MD In Your Home
About Joseph De Santi, MD
Dr. De Santi completed his medical training at Georgetown University School of Medicine and entered active duty with the United States Air Force following graduation. As a military medical officer, he received training in General Surgery, Acute/Urgent Care, Family Medicine, AeroSpace Medicine and Aeromedical Evacuation.

Following nine years of service, he was honorably discharged and completed his Family Medicine residency training through Warminster Hospital and MCP-Hahnemann University, now known as Drexel College of Medicine. He is board certified by the American Board of Family Medicine and is a Fellow of the American Academy of Family Physicians. He has a particular interest in the management of disorders of the musculoskeletal system.

Dr. De Santi additionally completed a Fellowship training program in Addiction Medicine at the Caron Treatment Center in Wernersville, PA during the height of the COVID-19 pandemic. Upon successful completion he was board certified by the American Board of Preventive Medicine in Addiction Medicine and is a Fellow of the American Society of Addiction Medicine.

It has been Dr. De Santi's desire to utilize the technology of telemedicine to bridge the gap in our health care system and to facilitate the delivery of personalized, convenient, easy-to-access, and affordable Addiction Medicine services. To that end, he has evolved his practice, to provide chronic management of substance use disorders involving tobacco, alcohol, opioid/opiates, as well as other substances suitable to this the telemedicine modality. I look forward to partnering with you to improve your health and maintain lasting sobriety and remission from these chronic conditions.