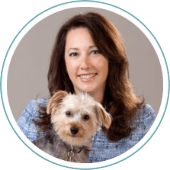 Jordana Szpiro, DPM
Boston Common Podiatry
264 Beacon Street
2Nd Floor
Boston, Massachusetts 02116

About Jordana Szpiro, DPM
As an established Boston podiatrist, Dr. Jordana Szpiro has accumulated extensive clinical and surgical experience working with patients of all ages. Living an active lifestyle herself through ballet, running, squash and skiing/snowboarding, she is particularly sensitive to the toll that athletic activities can take on one's feet.

Dr. Szpiro was raised in Southern California and she holds a bachelor's degree in Biology from the University of California at Irvine. She went on to earn a Doctorate in Podiatric Medicine from the California College of Podiatric Medicine and completed her residency at Weill Medical College of Cornell University in New York City where she advanced her education in surgical management of common foot disorders including bunions, bone spurs, neuromas, and heel spurs.

Dr. Jordana Szpiro is affiliated with Hallmark Health, Mt. Auburn Hospital, Cambridge Health Alliance, Melrose Wakefield and Lawrence Memorial Hospital in Medford.
Boston Common Podiatry
264 Beacon Street
2Nd Floor
Boston, Massachusetts 02116
Get Directions