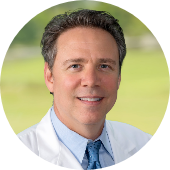 John Levin, DPM
Orthopedic Center of Palm Beach County
180 Jfk Drive
Suite 100
Atlantis, Florida 33461

Dr. Levin is a Foot and Ankle Surgeon, Board Certified by the American Board of Foot and Ankle Surgery. He is a Fellow of the American College of Foot and Ankle Surgeons. Dr. Levin attended Michigan State University and in 1986, graduated Magna Cum Laude from the Podiatric Medical College in Chicago Illinois. In 1988, he completed a surgical residency in Reconstructive Foot and Ankle Surgery, at Doctors Hospital in Denver Colorado. Since completing his residency education, Dr. Levin has limited his practice to reconstructive surgery of the Ankle and Foot, specializing in minimally invasive treatment of complex disorders of the lower extremity. With over 30 years of surgical experience, Dr. Levin is considered one of the most re-known doctors in his field.


Dr. Levin has extensive experience in Foot and Ankle arthroscopy, minimally invasive endoscopy and regenerative medicine techniques including Platelet Rich Plasma (PRP), Stem Cell therapy and Amnionic Tissue therapy. Throughout his career, he's utilized cutting-edge techniques such as Bone Marrow Augmentation to assist in managing hard to heal fractures and fusions of the foot and ankle. One of his most notable accomplishments came in 1994 when he was named Director of Podiatric Medical Resident Education. Shortly after that, he became the Program Director at JFK Medical Center in Atlantis, Florida— a position he has now held for many decades.


Dr. Levin's involvement in surgical research outside of the medical office separates him from the rest in his field. He has served as the principal investigator in numerous ground-breaking clinical trials. Some clinical trials he's been involved with include amnion tissue injection for chronic Plantar Fasciitis, First MTP fusion, Gout, and Achilles tendon injuries. In the near future, Dr. Levin plans on initiating a new clinical trial on a novel and innovative treatment for Achilles Tendon disorders and arthritis of the foot and ankle.
Orthopedic Center of Palm Beach County
180 Jfk Drive
Suite 100
Atlantis, Florida 33461
Get Directions