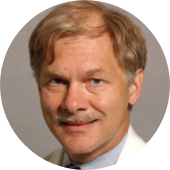 John Kennedy, MD
DeKalb Surgical Associates, P.C.
2665 North Decatur Road
Suite 730
Monroe, Georgia 30655

Dr. Kennedy received his medical degree from Temple Medical School in Philadelphia and completed a surgical residency and chief surgical residency at Emory University's affiliated hospitals. He is one of the nation's leading experts in parathyroid surgery to cure hyperparathyroidism. He has repeatedly been recognized as a Top Doctor by U.S. News and World Report. Whether you live in the Atlanta, Georgia area or are traveling to us for the procedure, you will be in the skilled hands of a surgeon who has removed hundreds of unhealthy parathyroids using the latest techniques. 97% of his patients are immediately cured of hyperparathyroidism, and all their related symptoms and health risks soon go away.
Dr. Kennedy also has a passion for the treatment of breast disease and cancer. He is certified in Breast Ultrasound and Stereotactic Breast Biopsy by the American Society of Breast Surgeons, one of only a few surgeons in Atlanta with these credentials. He has been in the private practice of surgery in Decatur since 1987. He holds a patent for a surgical device to treat breast cancer.
DeKalb Surgical Associates, P.C.
2665 North Decatur Road
Suite 730
Monroe, Georgia 30655
Get Directions