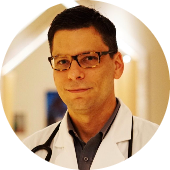 Jeremy Bleicher, DO
ENDOCRINOLOGY.CARE
1380 Miami Gardens Dr Suite 155
Suite 635
North Miami Beach, Florida 33179

About Jeremy Bleicher, DO
As an Endocrinologist/Internist, I have seen too many patients who have let simple conditions, such as being overweight, chronic pain/anxiety/insomnia progress to Diabetes Mellitus, Hypertension, Heart Disease and Stroke.

Lifestyle changes and natural remedies years prior may have prevented or reduced the disease process before having a chance to progress.

While NEVER a substitute for close care with your physician, my team and I are always available to help!!
1380 Miami Gardens Dr Suite 155
Suite 635
North Miami Beach, Florida 33179
Get Directions