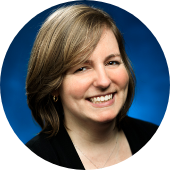 Jennifer Zocca, MD
Maiden Lane Medical
18 East 41st Street
First Floor
New York, New York 10017

90 Maiden Lane
Suite 300
New York, New York 10038

Dr. Jennifer Zocca provides compassionate, cutting-edge, multidisciplinary pain management for men and women at Maiden Lane Medical in New York City. She is dual board certified in anesthesiology and pain management through the American Board of Anesthesiology.

Dr. Zocca earned her undergraduate degree in psychology from Georgetown University. She stayed at Georgetown to complete her medical degree and graduated cum laude, with a special distinction as a health justice scholar.

After finishing her internship in internal medicine at Washington Hospital Center in Washington, D.C., Dr. Zocca relocated to California to complete her residency training in anesthesiology at Stanford University. She then spent an additional year specializing in pain management as a fellow at the Tri-Institute Pain Management Program in Manhattan, during which she trained at New York Presbyterian Cornell Medical Center, Memorial Sloan Kettering, and Hospital for Special Surgery.

Dr. Zocca has written about pain management and anesthesiology for several peer-reviewed publications. She also serves as a reviewer for Pain Medicine, a journal focusing on updates in the field of pain management.

Dr. Zocca has special interests in the nonsurgical management of knee pain, low back pain, and cancer-related pain. She is trained to provide complex, comprehensive pain treatment, including medication management, referrals to physical and occupational therapy, obtaining imaging and diagnostic testing, and performing a wide array of interventional treatment options.

She also has an interest in mindfulness-based approaches to pain management. Dr. Zocca believes that an individually tailored treatment plan and a collaborative doctor-patient relationship are vital to the successful management of acute and chronic pain.
Maiden Lane Medical Midtown
18 East 41st Street
First Floor
New York, New York 10017
Get Directions
Maiden Lane Medical Downtown
90 Maiden Lane
Suite 300
New York, New York 10038
Get Directions