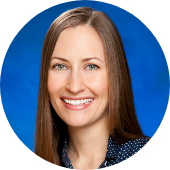 Janette Davison, MD
Maiden Lane Medical
About Janette Davison, MD
Janette Davison, MD, is a board-certified gynecologist offering office and surgical gynecologic care for a wide range of gynecologic issues at Maiden Lane Medical. She accepts new patients at the Midtown and Downtown NY locations.

She received her BA with distinction in all subjects from Cornell University and her MD from Columbia University College of Physicians and Surgeons, where she was a member of the AOA honor society and received the Glasgow-Rubin achievement award given to women graduating at the top of their class. Dr. Davison received the Resident Achievement Award from the Society of Laparoendoscopic Surgeons upon graduation from her residency in Obstetrics and Gynecology at NYU Medical Center.
Following residency, she received two years of advanced training in chronic pelvic pain and minimally invasive / robotic gynecology surgery, operating at NewYork-Presbyterian/Weill Cornell Medical Center.

Dr. Davison continues to focus on:
– Gynecology care
– Chronic pelvic pain
– Endometriosis

Minimally invasive gynecologic surgical options including:
– Hysteroscopy
– Laparoscopy
– Robotic-assisted procedures

She prides herself on offering compassionate, comprehensive care from routine office-based gynecology to complex chronic pelvic pain and surgical cases.
Maiden Lane Medical Downtown
90 Maiden Lane
Suite 300
New York, New York 10038
Get Directions