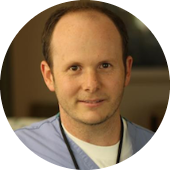 Jamie Lipeles, DO
Marina OB/GYN
4560 Admiralty Way
Suite 105
Marina Del Rey, California 90292

For more than a decade, Dr. Jamie Lipeles has been dedicated to making gynecological care a positive and empowering experience for women. From his spa-like, state-of-the-art office at Marina OB/GYN, in Marina Del Rey, California, to the unique "Natural/Gentle" C-section procedure he's pioneered, Dr. Lipeles takes obstetrics and gynecology to the next level, attracting women, not just from Marina Del Rey, but the neighboring communities of Venice, Westchester, El Segundo, Playa Vista, Hermosa Beach, Manhattan Beach, Culver City and beyond. In fact, women travel from around the world to receive care from Dr. Lipeles at Marina OB/GYN.

Along with providing a full scope of gynecological and obstetric services – from birth control through menopause management – for women throughout the South Bay, Dr. Lipeles offers a wide array of leading-edge cosmetic treatments, including Botox®, Juvederm®, and IPL hair removal. He is among the very few OB/GYNs certified to perform gynecological procedures, including hysterectomies and myomectomies, with the minimally-invasive da Vinci Surgical System®, and instructs other physicians on how to use this advanced and truly superior approach to surgery. Dr. Lipeles is also an expert in such innovative technologies as the FemiLift CO2 laser for treating vaginal dryness and incontinence, and cryotherapy to freeze off genital warts caused by HPV.

Renowned not only for his unparalleled skill, Dr. Lipeles is also widely praised by patients for his warm personality, sense of humor and ability to put even the most squeamish of patients at ease.

Dr. Lipeles earned his medical degree from the Western University of Health Sciences, College of Osteopathic Medicine of the Pacific, in Pomona, California. He went on to complete two residency programs in Obstetrics and Gynecology at Arrowhead Regional Medical Center and Riverside County Regional Medical Center. Having trained with and worked alongside some of the most renowned obstetricians in the world, Dr. Lipeles can manage any obstetrical patient.

He is fluent in both English and Spanish and is frequently sought for his expertise by the media, including: KCBS-TV, KTLA-TV and the Los Angeles Times. Dr. Lipeles is a member of the American Osteopathic Association and board-certified through the American Osteopathic Board of Obstetrics and Gynecology.
Marina OB/GYN
4560 Admiralty Way
Suite 105
Marina Del Rey, California 90292
Get Directions