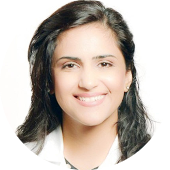 Huma Sheikh, MD
NY Neurology Medicine, PC
305 7Th Ave, Suite 13C
New York, New York 10011

Huma Sheikh, MD is a board-certified Neurologist with subspeciality
training in both Headache Medicine as well as Vascular Neurology. She
has her own Private Practice in NYC, focusing on the treatment of
Migraine as well as other headaches. She is also an Assistant
Professor at Mt Snai-Icahn School of Medicine.