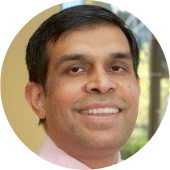 Haroon Rashid, MD
Commonwealth Medical Center
3535 S. Ball Street
Suite A
Arlington, Virginia 22202

Guided by his compassion and professionalism, Haroon Rashid, MD, heads Commonwealth Medical Center in Arlington, Virginia, as a primary and internal medicine physician.

Dr. Rashid received his medical degree from Allama Iqbal Medical College in Lahore, Pakistan, in 1991. After moving to the United States, he completed his internal medicine residency at Marshall University School of Medicine in Huntington, West Virginia, in 1999.

Dr. Rashid has put his expertise to work in a variety of settings, including adult and child outpatient primary care, hospital care, and emergency room care. After working at hospitals and clinics for several years, Dr. Rashid and his wife, Carole, opened Commonwealth Medical Center in Arlington, Virginia, in 2011.

Dr. Rashid is known for his kindness and compassion. At his practice, he provides patients with comprehensive, individualized care in an upscale and comfortable environment. When he's not working, Dr. Rashid enjoys traveling, exercising, and reading up on American history. Together, he and Carole, a nurse practitioner he met while working in Oklahoma, have four children: Amina, Jamal, Ali, and Sofia. They live in Arlington, Virginia.
Commonwealth Medical Center
3535 S. Ball Street
Suite A
Arlington, Virginia 22202
Get Directions