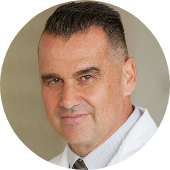 Gregory Vassilev, MD
Gregory Vassilev, MD Inc.
421 N. Rodeo Dr
Terrace Level, Suite 7
Beverly Hills, California 90210

About Gregory Vassilev, MD
Dr. Gregory Vassilev, M.D. is a Diplomate of the American Board of Pain Medicine and the American Board of Anesthesiology. He has been in practice for over 20 years and offers exceptional Interventional Pain Medicine Services and Regenerative Medicine Services in Beverly Hills, Van Nuys and Torrance. Come experience our courteous and compassionate care that blends traditional medical expertise with cutting edge medical interventions that are truly the next step in medicine.
Gregory Vassilev, MD Inc.
421 N. Rodeo Dr
Terrace Level, Suite 7
Beverly Hills, California 90210
Get Directions