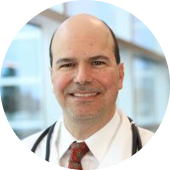 George Blake, MD
George Blake, MD, FACC, FHFSA
I completed medical school at Baylor College of Medicine and Internal Medicine residency at the University of Texas at Houston Health Science Center in Houston, Texas, Cardiovascular Disease fellowship at the University of Kansas Medical Center, in Kansas City, Kansas and Advanced Heart Failure and Transplant Cardiology fellowship at the Indiana University in Indianapolis, Indiana. I am board certified in Internal Medicine, Cardiovascular Disease, Advanced Heart Failure and Transplant Cardiology, Transthoracic and Transesophageal Echocardiography, Nuclear Cardiology and Diagnostic Medical Sonography (Peripheral Vascular Sonography).

I have been practicing general cardiology, and more recently with emphasis in heart failure, since 2010.

I believe that every patient, regardless of the severity of their heart disease, deserves a second chance to a longer and happier life. I am dedicated in providing my patients with outstanding and compassionate care in order to achieve this goal.