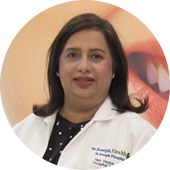 Gaby Zavala, DDS
Market Place Dentistry
2925 El Camino Real
Tustin, California 92782

A Modern Approach to Dentistry

Here at Market Place Dentistry, we provide you with Comprehensive Care in a State-of-the-Art Office. Creating beautiful smiles is not all we do. Your Dental Health is what is most Important. We have created an environment where Dental Art and Technology come together to give our patients the results they have always wanted.

Here's what you can expect from us:
We are committed to providing a lifetime of optimum Oral Health to our Patients and strive for a relationship based on quality patient care. We are focused. All treatment plans are customized to ensure your Optimal Dental Health and ensure your smile stands out.

COMPREHENSIVE DENTAL SERVICES
● Laser Dentistry ● Dental Prophylaxis ● Preventative Care ●Periodontal Therapy
● Invisalign ● Implants ● Low-Radiation X-rays● TMJ Therapy ● Crowns
● Oral Cancer Exams ● Biopsy ● White Resin Fillings● Bridges ●Root Canals ● Dentures
●Oral Surgery ● Sedation Dentistry ● TMJ appliances ● Flexible Partial Dentures

We strive to create a comfortable and relaxed atmosphere for all our patients. We are pleased to offer you ammenties like TV and movies through your appointment, blanket and pillows for your comfort, Sleep Dentistry, and Bluetooth Headsets.

Our Practice is our passion and to this end we are constantly reinvesting in staff education and latest Dental Technology. We look forward to meeting your Family of Smiles.