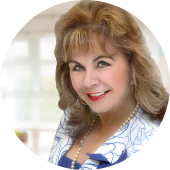 Francelis Gonzalez, MD
Kidsville Pediatrics
1050 West Carroll Street
Kissimmee, Florida 34741

About Francelis Gonzalez, MD
Dr. Francelis Gonzalez is a Board-Certified Pediatrician & Fellow of the American Academy of Pediatrics, caring for children in Central Florida and the surrounding communities since 1999.

Born and raised in Puerto Rico. Dr. Francelis Ivette Gonzalez dreamed of becoming a physician since an early age. She went on to earn her medical degree from National University Pedro H. Ureña in Santo Domingo, Dominican Republic where she graduated Cum Laude. Francelis Gonzalez completed her Pediatric Residency at Ponce District Hospital in Ponce, Puerto Rico. After moving to the United States, she decided to pursue her fellowship in Pediatric Hematology/Oncology at Los Angeles Children's Hospital in California.

Soon after completing her fellowship in California she decided to pursue Bone Marrow Transplant Training at the Fred Hutchinson Cancer Center in Seattle. Dr. Gonzalez and her family settled in Orlando in 1998. She worked for several months with a multispecialty group and part time as a Pediatric Hematologist/Oncologist at Florida Hospital. During her time there, she decided to move forward and establish her own private practice as a General Pediatrician. Haines City Kidville Pediatrics was established in March of 1999.
Kissimmee
1050 West Carroll Street
Kissimmee, Florida 34741
Get Directions