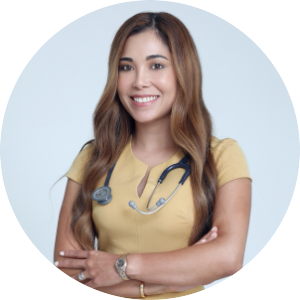 Faride Ramos, MD
Faride Ramos, MD
Medicine is an art that requires an integral and detailed training. That's the reason I chose to study Internal and functional medicine because both complement each other as well as give more diagnostic and treatment options aside from the one we normally know from western medicine. All this dedication that I have put into my training is what allows me to give nothing but the best to my patients in order to help them get a better and high quality of life to prevent and treat any medical condition.

I am also available and glad to help you with any urgent medical conditions from the comfort of your own place.

Thanks in advance for trusting your health to me.