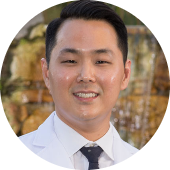 Eric Ahn, MD
East-West Eye Institute Inc.
420 E. Third Street
Suite 603
Los Angeles, California 90013

Eric S. Ahn, MD, MS specializes in oculofacial aesthetic, plastic, and reconstructive surgery who is also a board-certified ophthalmologist. His main areas of interest involves improvement and correction of medical disorders of the eyelid, orbit, skin, face, and neck, in addition to cosmetic surgery and office based procedures.
East-West Eye Institute Inc.
420 E. Third Street
Suite 603
Los Angeles, California 90013
Get Directions