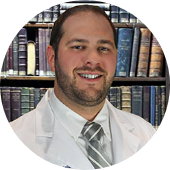 Edward Mezerhane, MD
Sleep Medicine Specialists of South Florida
351 Nw Lejeune Road
Suite 308
Miami, Florida 33126

8726 NW 26 Street
Unit 3
Doral, Florida 33172

About Edward Mezerhane, MD
Dr. Edward Mezerhane is a board certified Adult and Pediatric Sleep Medicine specialist. He is dedicated to raising awareness about how sleep disorders can affect one's health and overall life. He believes that proper diagnosis is essential to appropriately treating each disorder and improving a patient's lifestyle.

Sleep Medicine Specialists of South Florida was created as a way for patients to have their sleep disorders evaluated, diagnosed and managed. Sleep Medicine Specialists of South Florida is a comprehensive sleep disorders center dedicated to the management of snoring, obstructive sleep apnea, sleep apnea syndromes, insomnia, narcolepsy, periodic limb movement disorder, restless leg syndrome, circadian rhythm disorders, jet lag, parasomnias and REM behavior disorder.

While attending the University of Miami, Miller School of Medicine, Dr. Mezerhane graduated with Alpha Omega Alpha Medical Honors in 2009. He then completed his Internal Medicine residency training at the University of Miami/Jackson Health System in 2012. In 2013, he completed a 1 year ACGME accredited fellowship in Sleep Medicine at the University of Miami/Jackson Health System. His background allows him to examine patients based on their overall needs for a more comprehensive care, which is essential when diagnosing a patient with a sleep disorder.

Dr. Mezerhane was born in Venezuela. He came to the United States when he was 6 years old. He was raised in Miami and Pembroke Pines, FL. He attended the University of Miami for his undergraduate degree, where he double majored in Microbiology and Spanish. He minored in Chemistry, Mathematics and Computer Science. He graduated Cum Laude and was on the honor roll and dean's list.

With his love for science and passion for following in the footsteps of his father, Dr. Miguel Mezerhane, he began his medical school education in 2005 at the University Of Miami Miller School Of Medicine. He was awarded the Trustee Academic Scholarship and was recognized by doctors and fellow hospital staff with the Department of Medicine Professionalism Award. He was affiliated with Alpha Epsilon Lambda Graduate Honor Society and he was inducted into Alpha Omega Alpha Medical Honor Society, which is the highest honor someone can obtain during their medical education.

He began his Internal Medicine training at the University of Miami/Jackson Health System in 2009 where he was given the UM-JMH Department of Medicine Ambulatory Award for the University of Miami Hospital Clinic. After completion of his Internal Medicine residency in 2012, he immediately started his fellowship in Sleep Medicine, which he completed in 2013. During his Sleep Medicine training he was involved in several research projects that include the study of sleep apnea, insomnia and narcolepsy. He was recognized by his peers and doctors when he was given the Sleep Medicine Fellow of the Year Award upon graduating.

With offices conveniently located in Miami, Hialeah and Doral, Dr. Mezerhane is readily available to assist his patients. He currently remains on medical staff at Baptist Hospital of Miami and South Miami Hospital.
Sleep Medicine Specialists of South Florida
351 Nw Lejeune Road
Suite 308
Miami, Florida 33126
Get Directions
Doral
8726 NW 26 Street
Unit 3
Doral, Florida 33172
Get Directions