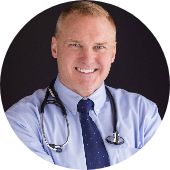 Douglas Little, MD
Executive Healthcare & Aviation Medicine
6450 N. Swan Rd
Suite 130
Tucson, Arizona 85718

Douglas W. Little, is a graduate of Ohio Wesleyan University and the Medical College of Ohio School of Medicine. Dr. Little completed his Family Medicine residency training at the Wake Forest University Bowman Gray School of Medicine in Winston-Salem, North Carolina. There, he received the Outstanding Resident Clinical Instructor Award twice and selected Chief Resident in his final year of training.

After his residency training, Dr. Little began a 20-year military career, serving as a Flight Surgeon in both the Air Force and the AZ ARNG. During his military service, Dr. Little served in combat tours in both Iraq and Afghanistan. Dr. Little concluded the final decade of his career in the Arizona Army National Guard as the State Surgeon and the State Aviation Medical Officer. In addition, he held national positions as the Western Regional Flight Surgeon to National Guard Bureau and the Region 7 Surgeon, representing the Western Region States.

Dr. Little holds certifications from the American Board of Family Medicine and from the FAA as a Senior Aeromedical Examiner. Dr. Little is now in private practice in Tucson AZ, where he lives with his wife and four children.