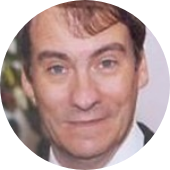 Doc Brady, PsyD
Village Mind and Body Institute
Dr. Brady is a Counselor/Psychologist who practices Positive Psychology and Life Coaching. He is also licensed by a foreign government as a Psychologist. He specializes in individual, couples, and family counseling using Positive Psychology and he maintains a private practice in Lady Lake, Florida.

Doctor Brady is a motivational speaker and a problem solver with over 40 years experience as a marriage and family coach. He also is a graduate of California University, Berkeley, and University of North Carolina, Chapel Hill and Yale specializing in Positive Psychology, he is currently serving as a private practitioner working with a broad spectrum of clients. Among his areas of expertise is counseling of all types, including marriage therapy and as a Certified Life Coach.

Dr. Brady is considered by his many patients to be a "Guru of marriage and couples counseling." He was trained and certified by The Supreme Court in Conflict Resolution and works in that capacity in the Lake, Marion and Sumter county court system resolving conflicts.

At Village Mind Body Institute, Dr. Brady practices mindfulness with each patient. He utilizes a holistic approach that includes spiritual practices to treat patients' mental ailments. For each patient, he also offers free consultations and has incorporated a sliding scale fee so that everyone can afford the services.

What sets us apart from all others in the area:

- We use positive psychology which offers much quicker results and uses positive reinforcement thus saving you time and money. Results are achieved in weeks to months rather than years.
- We use a holistic approach.
- Our hours are 11 AM to 9 PM so that we can serve you better.
- We have hypnotherapy available which resolves issues in just 2-3 sessions.
- We are nonprofit so monies paid to us should be tax-deductible.
- We have male and female therapists available.
- We have a sliding financial scale so that no one has ever turned away for their inability to pay.
- We have a telemedicine system so we can continue to help you even while you are away.
- We are in award-winning mental health center three years in a row.
- You are not just a patient you're part of a team and as such we work together to find the right solution for you. We don't just feed you back your own questions expecting you to resolve your own issues. We also do not do the typical 45 minute sessions out sessions run an hour to an hour and a half each.
- Experience, our doctor has 44 years of experience helping people. Dr. Brady is an award-winning psychologist, author, and professor who truly cares about his patients.

You will not find these above advantages anywhere else in Central Florida this is why we are the award-winning mental health center in central Florida.


Village Mind and Body Institute
219 West Mcclendon Street
Lady Lake, Florida 32159
Get Directions