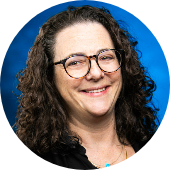 Deborah Ottenheimer, MD
Maiden Lane Medical
90 Maiden Lane
Suite 300
New York, New York 10038

About Deborah Ottenheimer, MD
Dr. Deborah Ottenheimer has joined the team at Maiden Lane Medical Downtown, New York NY.

She is a board certified gynecologist with additional focus on adolescent gynecology. She graduated from The Univ. of Penn and completed her residency training at St.Lukes/Roosevelt Hospital in Manhattan. Dr. Ottenheimer spent 7 years working with adolescent girls in the South Bronx and continues to focus on adolescent and young adult health care.

In addition to her private practice, Dr. Ottenheimer works as a medical volunteer in Haiti.
She is also an active member of Physicians for Human Rights and faculty at Human Rights Clinic at the Icahn School of Medicine at Mount Sinai and at the Weill Cornell Center for Human Rights, aiding victims of female genital mutilation, domestic violence, and sex trafficking in their applications for asylum to the U.S. Dr. Ottenheimer lectures frequently to medical and legal professionals about human rights violations against women.

She welcomes new patients and takes most major insurances.
Maiden Lane Medical Downtown
90 Maiden Lane
Suite 300
New York, New York 10038
Get Directions