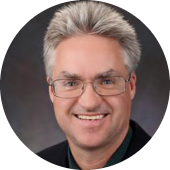 Daryl Rheuark, MD
Daryl R. Rheuark, M.D., Inc
24520 Hawthorne Blvd
Suite 240
Torrance, California 90505

Daryl R. Rheuark, MD has welcomed adult and pediatric patients to his ear, nose, and throat, head and neck practice since 1996. He has extensive and exemplary educational and postgraduate training in basic and clinical research, medical and surgical technique, and consumer directed health care. He received a B.S. from UC Santa Barbara with highest honors and distinction in the major, a M.S. in chemistry from UC Berkeley, and then a M.D. from UC Irvine with initiation to the AOA honor society. Postgraduate training at Loma Linda University allowed Board Certification in his specialty and fellowship in the American College of Surgeons. He is a Member of the South Bay Independent Physicians Association serving as a Board Director and officer since 2006.

His surgical technique has remained cutting edge and minimally invasive throughout the years. He is one of the few ENT physicians in the South Bay that operates on surfer's ear and reconstructs middle ear bones regularly in order to help you hear better. He has helped over 100 patients by using Clarion ENTcepts to remove tonsils, a technique that is proven to cause less post-operative pain than other techniques. He is one of the first in the South Bay to use balloon sinuplasty for chronic sinus disease and does so regularly, even in the office. Finally, intra-operative ultrasound and nerve monitoring has helped Dr. Rheuark's head and neck patients for years.

Dr. Rheuark is a native Californian and enjoys skiing, sailing, martial arts, and time with the family.
Daryl R. Rheuark, M.D., Inc
24520 Hawthorne Blvd
Suite 240
Torrance, California 90505
Get Directions