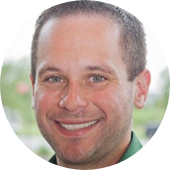 Daniel Savarino, DO
Apex Sports and Regenerative Medicine
55 N Gilbert St
Suite 1101
Tinton Falls, New Jersey 07701

About Daniel Savarino, DO
Brooklyn-Born Dr. Daniel Savarino spent much of his childhood in Long Island playing baseball, running around the football field, rooting for his favorite teams and training in multiple martial arts disciplines. He graduated with distinction from Stony Brook University with a Bachelor's of Science in Biology and continued his study of medicine at the New York College of Osteopathic Medicine. Dr. Daniel Savarino completed his Family Practice Residency at North Shore University Hospital at Plainview, where he served as Chief Resident in 2007-2008.

Dr. Savarino went on to be a physician in the Orthopedic Department at Nassau University Medical Center, one of the most active Level 1 trauma centers on Long Island. During his time there he worked in several orthopedic clinics, including trauma, pediatric, sports and total joint clinic. He was also a member of the trauma team.

Dr. Savarino continued to pursue his love of the field by completing a Sports Medicine Fellowship at North Shore University Hospital at Plainview. During his fellowship he worked with 2 NCAA colleges and several local high schools, covering multiple sports from the sidelines and treating injured patients in the training room. He also covered many big events like the NYC Marathon, NYC Triathalon, Long Island Marathon and Golden Gloves Boxing.

Before starting Apex Sports and Regenerative Medicine, Dr. Savarino worked in one of the busiest orthopedic and sports medicine practices in New York City. During that same time, he also had extensive training in Musculoskeletal Ultrasound and Ultrasound Guided Injections. In his time there he performed well over 10,000 procedures including Tenex, PRP, stem cells and many ultrasound guided injections, making him one of the most experienced practitioners in his specialty. Because Dr. Savarino performs procedures few other physicians in the country perform, people traveled from different parts of America and from different countries to be treated by him.

The Registered in Musculoskeletal® (RMSK®) sonography certification is the highest standard of musculoskeletal ultrasound practice and promotes best practices for enhanced patient safety. By earning the musculoskeletal ultrasound certification, Dr. Savarino has demonstrated cutting-edge knowledge and skills needed to provide top care to his patients.

Never one to rest on his laurels, this bright young physician continues to expand his knowledge and skills. He continues to learn new skills and procedures to keep you out of the operating room and get you back to doing what you love as fast as possible.
Apex Sports and Regenerative Medicine
55 N Gilbert St
Suite 1101
Tinton Falls, New Jersey 07701
Get Directions