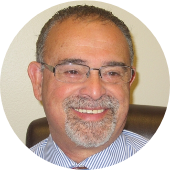 Clifford Selsky, MD
Family First Pediatrics
1049 Willa Springs Drive
Suite 1031
Winter Springs, Florida 32708

About Clifford Selsky, MD
Clifford A. Selsky, Ph.D., M.D. is the founder of Family First Pediatrics. Dr. Selsky is board certified by the American Board of Pediatrics in Pediatrics, Pediatric Hematology/Oncology and Palliative Medicine. He has practiced pediatric medicine in Central Florida for the past 20 years. Known as a caring and attentive pediatrician, Dr. Selsky offers a full range of medical services including regular checkups, sick child visits, annual physical examinations, and immunizations. Dr. Selsky endeavors to earn the trust and confidence of children while building long-term relationships with the entire family.

In addition to treating patients at Family First Pediatrics, Dr. Selsky has privileges at Arnold Palmer Hospital for Children, Winnie Palmer Hospital for Women & Babies and Florida Hospital at Altamonte, Winter Park, Celebration and Orlando. Prior to opening his own practice, Dr. Selsky served as a physician and assistant Chief of Staff at the Walt Disney Pavilion at Florida Hospital for Children and continues as Chairman of Pediatrics for the entire Florida Hospital System. He earned his medical degree at Tulane University, and received residency training at Yale-New Haven Hospital. Dr. Selsky also completed postdoctoral fellowship and research programs at Yale School of Medicine, Harvard School of Public Health, and the Stanford University Department of Biological Sciences.

Prior to attending medical school, Dr. Selsky earned his Ph.D. in Microbiology and Microbial Genetics at the University of Miami. Dr. Selsky was named best doctor by his peers in Orlando Magazine consistently from 2005 to 2011 and the Florida Hospital Medical Staff honored him with an Award for Excellence in 2008.
1049 Willa Springs Drive
Suite 1031
Winter Springs, Florida 32708
Get Directions