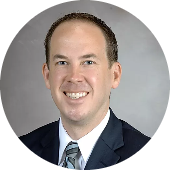 Christopher Durham, MD
Pasadena Vascular Direct
4301 Vista Road
Suite 109
Pasadena, Texas 77504

About Christopher Durham, MD
Christopher Durham, M.D., is a vascular and endovascular surgeon. Durham is a leader in minimally invasive therapy, venous insufficiency and pain management. His mission and focus is to practice patient centered therapy and welfare with state-of-the-art technology and techniques.

Dr. Durham graduated with honors from Texas A&M University, and attended the University of Texas Medical School at Houston. After 6 years of general surgery residency in North Carolina, he accepted a prestigious appointment in Boston to complete a fellowship in vascular and endovascular surgery at Harvard's Massachusetts General Hospital.

Dr. Durham is an expert in medical, endovascular, and open surgical management of vascular disease. He has numerous peer-reviewed publications in the Journal of Vascular Surgery. In the last 2 years alone, Dr. Durham has performed over 2500 dialysis related surgical cases.
Pasadena Vascular Direct
4301 Vista Road
Suite 109
Pasadena, Texas 77504
Get Directions