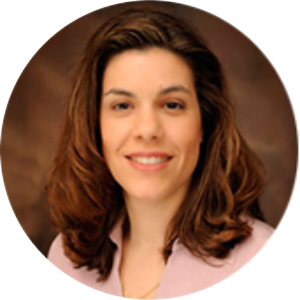 Christine Dalrymple, DPM
Foot Health Center of Merrimack Valley, PC
451 Andover Street
Suite 209
North Andover, Massachusetts 01845

About Christine Dalrymple, DPM
Dr. Christine Dalrymple began her education locally at Sacred Heart School in Lawrence and then graduated from Dracut High School. She obtained her Bachelor Degree in Exercise Science at George Washington University and received her Doctorate from Des Moines University, Iowa. Dr. Dalrymple spent her first year of Residency at the Veterans Hospital in Boston where she obtained a solid background in medical and surgical management of diabetic foot complications and common Podiatric conditions. Her second year of Residency was completed at Roger Williams Hospital in Providence where she developed strong surgical skills in elective procedures for bunions, hammertoe deformities, arthritic conditions, chronic plantar fasciitis, and painful flatfoot conditions.

Dr. Dalrymple is Board Certified in Foot Surgery by the American Board of Podiatric Surgery and is on staff at Lawrence General, Holy Family, Lowell General and Winchester Hospitals as well as The Andover Surgery Center. She continues her education by annually attending conferences to bring the most current and advance level of care to her patients.

In her free time Dr. Dalrymple loves spending time with her husband and son. She is a National level Gymnastics Judge and is actively involved in the Gymnastics community. Her interests also include general fitness and Sudoku puzzles.
Foot Health Center North Andover
451 Andover Street
Suite 209
North Andover, Massachusetts 01845
Get Directions