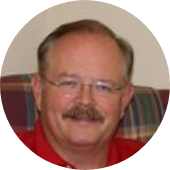 Charles Shaffer, MD
The Weigh Station
1600 Roanoke St
Suite D
Christiansburg, Virginia 24073

About Charles Shaffer, MD
Dr. Shaffer has been in the medical field for over 30 years with 20 of those dedicated to emergency care. Over the past decade Dr. Shaffer has become more and more interested in issues surrounding adult and childhood obesity. His understanding of this problem inspired him to develop a program for helping individuals overcome their eating disorders through education and counseling. He believes all patients can enjoy the fruits of their labor through discipline and dedication. Dr. Shaffer understands what it takes for each individual to become successful by providing a quality service in a comfortable environment.

*New data on the obesity rate in America was recently released from The Journal of the American Medical Association (JAMA). The results are staggering: 67.6 million Americans were obese and 65.2 million overweight as of 2012. This has increased from just 32% of total population being obese in 2004.

At the Weigh Station, our medical staff is dedicated to helping America fight against obesity. Dr. Shaffer is a certified member of the (ASBP) American Society of Bariatric Physicians – a leading national professional organization providing physicians and other health professionals with education in the medical management of weight loss and related medical conditions.

The Weigh Station is a physician managed weight loss clinic and also specializes in general primary care.
The Weigh Station
1600 Roanoke St
Suite D
Christiansburg, Virginia 24073
Get Directions