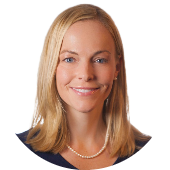 Catherine Hannan, MD
Washington Women Plastic Surgery
2440 M Street Northwest
Suite 200
Washington, District Of Columbia 20037

About Catherine Hannan, MD
Originally from Rockaway Beach, New York, Dr. Catherine Hannan aimed for perfection from an early age. Seeking out the best education that New York City had to offer, she was accepted to and finished first in her class at the prestigious Convent of the Sacred Heart school for girls. She went on to earn her undergraduate degree at Yale University, majoring in both biology and music. It was during her studies at Yale in architecture and art history that she first began appreciate both form and function and how each contribute to the definition of beauty.

She went on to complete her medical degree at Georgetown University School of Medicine and stayed to complete her plastic surgery residency at the Georgetown University Hospital program. As the only plastic surgery training program in Washington DC, she was able to learn from the masters of the art of cosmetic and reconstructive surgery from all over the District as well as neighboring Baltimore. During the rigorous 6 year surgical residency, she honed her surgical skills as well as her eye for natural beauty.

She has been working at the Washington DC Veteran's Hospital since 2011 and in 2014 became Chief of the Plastic Surgery division. Dr. Hannan takes great pride in treating our Veterans, and hopes to serve them for many years to come with the highest possible quality of care.

In the most stringent and prestigious litmus test of plastic surgery skill and excellence, in 2012 Dr. Hannan earned board certification by the American Board of Plastic Surgery. She is also an active member of the American Society of Plastic Surgery. She has lobbied on Capitol Hill with the ASPS in order to maintain stringent standards for plastic surgeons as well as advocate for breast cancer reconstruction. She is a fellow of the American College of Surgeons.

As an assistant professor in clinical plastic surgery with Georgetown School of Medicine, she is involved in both medical student and resident education and is particularly interested in mentorship of young women aspiring to a career in surgery.

Dr. Hannan's practice at West End Plastic Surgery focuses on general cosmetic and aesthetic surgery as well as non-invasive rejuvenation techniques. She also is passionate about reconstructive surgery after breast and skin cancer, wound care and limb preservation.

Dr. Hannan is proud to volunteer with the Catholic Charities of America, offering her surgical expertise to uninsured patients in the DC area who lack access to quality healthcare.

She is a medical reviewer for Healthline.com and is enthusiastic about educating the public regarding plastic and reconstructive surgery.

Dr. Hannan lives in Northwest DC with her husband, two young sons and a rescue labrador retriever. In her spare time she enjoys fitness, singing in her church choir and volunteering with her son's school.
Washington Women Plastic Surgery
2440 M Street Northwest
Suite 200
Washington, District Of Columbia 20037
Get Directions