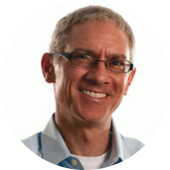 Brian Sullivan, PsyD
Lifeworks, LLC
246 Mathis Ferry Road
Suite 100
Mount Pleasant, South Carolina 29464

About Brian Sullivan, PsyD
Dr. Brian Sullivan is a licensed clinical psychologist with over 25 years of experience. He holds a PsyD Doctorate in Clinical Psychology as well as a Master's Degree in Clinical Psychology from Florida Institute of Technology (FIT). He received his Bachelor of Arts in Psychology from Clemson University and is currently an adjunct professor of psychology at College of Charleston.

Dr. Sullivan is the former President of the South Carolina Psychological Association (SCPA), as well as a former Executive Board member, and currently an active member. In the past he has acted as the SCPA Federal Advocacy Coordinator and sat on the Ethics Committee as well as the Legislative Committee.

Dr. Brian Sullivan is also a member of the American Psychological Association (APA), and the American Psychological Association Practice Organization (APAPO).
Lifeworks, LLC
246 Mathis Ferry Road
Suite 100
Mount Pleasant, South Carolina 29464
Get Directions