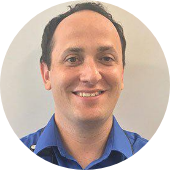 Brad Lipson, DO
Smart for Life
3196 North Federal Highway
Pompano Beach, Florida 33076

Dr. Lipson is an alumnus of Nova Southeastern University in Fort Lauderdale, Florida, with a Doctorate in Osteopathic Medicine (D.O.) after graduating the University of Miami with a B.S. in Psychobiology and minor in Business Administration.

Dr. Lipson is a Primary Care Physician who specializes in Preventative medicine. He is also a Lipid Specialist and Researcher. He was also honored as a Fellow of the American Society for Preventive Cardiology (FASPC).

He completed training as Chief Resident at the Family Practice Residency Program at Wellington Regional Medical Center in Wellington, Florida. He received his Family Practice Board Certification from the American Osteopathic Board of Family Physicians. He is affiliated with the American Osteopathic Association, American College of Osteopathic Family Practitioners, and the Florida Osteopathic Medical Association.

He was born and raised in South Florida; he is married with one child, speaks Spanish, and enjoys Asian culture, geography and computer technology.

His interests include Heart Attack & Stroke Prevention, Diabetes (Diabetology), Cholesterol (Lipidology), Obesity / Metabolic Syndrome, High Blood Pressure, Men's Health, and Sleep Disorders. He is a Board Certified Family Physician who strives to exceed your healthcare needs.
Smart for Life
3196 North Federal Highway
Pompano Beach, Florida 33076
Get Directions