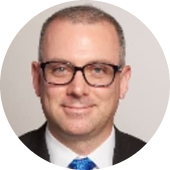 Benjamin Golas, MD
Benjamin Golas, MD
Dr. Golas received his bachelor of science with honors from Trinity College, where he was Phi Beta Kappa, and went on to receive his medical degree from Georgetown University School of Medicine, where he graduated magna cum laude and received the Dr. James A. Cahill Award for Excellence in Surgery. He completed a residency in general surgery at NewYork-Presbyterian Hospital/Weill Cornell Medical Center where he was appointed Chief Administrative Resident for the Department of Surgery. During his residency, Dr. Golas completed a research fellowship in the Laboratory of Epithelial Cancer Biology at Memorial Sloan-Kettering Cancer Center, where he was the Chief Administrative Research Fellow. He went on to complete a fellowship in surgical oncology with a focus in hepatobiliary surgery at the University of Pittsburgh Medical Center and became one of the first surgeons in the country to be board-certified in complex surgical oncology.

Before joining Mount Sinai, Dr. Golas was the Site Director for the Department of Surgery at NewYork-Presbyterian Lower Manhattan Hospital, an Assistant Professor of Surgery at NewYork-Presbyterian/Weill Cornell Medical Center, and the Associate Program Director for the General Surgery Residency at NewYork-Presbyterian/Weill Cornell Medical Center. Dr. Golas is a member of many professional societies, including the Society of Surgical Oncology and the Americas Hepato-Pancreatico-Biliary Association.

With respect to research, his interests focus on application of novel therapeutics for patients with primary and metastatic gastrointestinal malignancies along with investigating innovative methods to enhance surgical resident education. His research has been widely published in multiple peer-reviewed journals and book chapters, and he has presented his work nationwide.