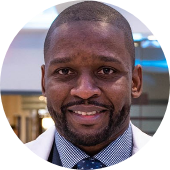 Arien Smith, MD
Brain and Spine Institute of NY and NJ
25 Kennedy Boulevard
Suite 850
East Brunswick, New Jersey 08816

Dr. Arien Smith is a fellowship trained and board-certified Neurosurgeon at the Brain and Spine Institute of NY and NJ. His practice includes treating both adult and pediatric spinal and brain disorders.

Dr. Smith has the unique combination of subspecialty training in both orthopedic and neurosurgical spine surgery, for a wide range of spinal and brain disorders. He brings to the practice his years of experience in pediatric deformity and scoliosis surgery.

Dr. Smith graduated from Yale University Medical School of Medicine in 2003, Dr. Smith's post-doctoral training includes a surgical internship at Mount Sinai Medical Center and a residency Mount Sinai Medical Center Department of Neurosurgery. Subsequently, he completed a Spine Fellowship at Beth Israel Medical Center in New York.

Dr. Smith performs surgical procedures at several top tier hospitals in the New York and New Jersey area.
Brain and Spine Institute of NY and NJ
25 Kennedy Boulevard
Suite 850
East Brunswick, New Jersey 08816
Get Directions