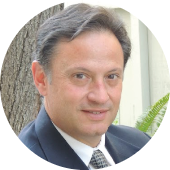 Anthony Saglimbeni, MD
West Coast Sports Institute
900 Lafayette Street
Suite 105
Santa Clara, California 95050

About Anthony Saglimbeni, MD
Anthony J. Saglimbeni, MD is a native of San Jose. During his active academic and athletic childhood, he attended St. Christopher School, and graduated from Bellarmine College Preparatory. Following in his father's footsteps, he went on to become a physician. Anthony completed his undergraduate college education at UCLA.

Following his graduation, he attended medical school at Creighton University in Omaha, Nebraska, received his M.D., and returned to California to complete his residency in both Internal Medicine and Pediatrics at UC Irvine. He continued his training by completing a sports medicine fellowship at UC San Diego. In 2000, he moved back home to continue his practice and create the foundation for his dream, West Coast Sports Institute (formerly South Bay Sports and Preventive Medicine Associates). He currently serves as physician for the San Francisco Giants, San Francisco 49ers, Santa Clara University, Bellarmine College Preparatory and Presentation High School.

Today, Dr. Saglimbeni practices internal medicine and his favorite field of medicine, primary care sports medicine. He is proud of the business he has formed, which includes some of his most respected colleagues, therapists and staff. His goal and that of WCSI is to provide the highest quality medicine experience to the citizens of the greater South Bay area. Dr. Anthony is most proud of his wonderful wife and family, without whose support he could never achieve his goals. Whenever he is free, he is likely to be found watching his children succeed in their school and sports endeavors.
Santa Clara
900 Lafayette Street
Suite 105
Santa Clara, California 95050
Get Directions