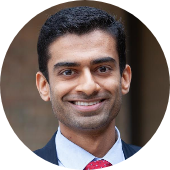 Ankur Patel, MD
Boston Primary Care
2110 Dorchester Ave
Seton Medical Building - Suite 314
Dorchester, Massachusetts 02124

Dr. Ankur Patel is a warm, caring and compassionate primary care doctor in the Greater Boston area who strives to provide a very humanized and personal approach to his patients. He is known for his uncommonly kind demeanor and his desire and energy to help patients feel better. He is a strong advocate for listening to his patients and establishing professional long-term relationships.

Dr. Patel received his Medical Degree from Tufts University School of Medicine. He is Board Certified in Family Medicine and treats the entire family, from newborns to adults.

Dr.Patel treats a variety of primary care conditions including:
1) pediatric care
2) adult care
3) psychiatric care (depression, bipolar, anxiety, OCD, ADHD)
4) pain management
5) addiction medicine
6) guidance on Natural & Alternative Medicine

He is trained to manage a variety of primary care conditions including but not limited to physicals, diabetes, thyroid disorders, obesity management, heart conditions, skin disorders & biopsies, joint injections, etc. Dr.Patel utilizes the latest, most effective medical treatments, and has extended hours, including weekend coverage, to accommodate your health needs.

When he is not working, you'll find Dr.Patel researching new food recipes as he and his wife love trying new foods! He is accepting new patients and looks forward to welcoming you into the practice!
Boston Primary Care
2110 Dorchester Ave
Seton Medical Building - Suite 314
Dorchester, Massachusetts 02124
Get Directions