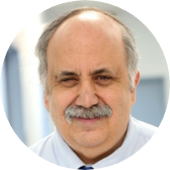 Andrew Gewirtz, MD
Andrew Gewirtz, MD
524 East 20 St
Apt 4H
New York, New York 10009

Andrew Gewirtz is a trusted and reliable ophthalmologist based in Bronx and New York, NY. Dr. Gewirtz obtained his medical degree from the Rosalind Franklin University of Medicine and Science. He then completed his residency in ophthalmology at the State University of New York, Downstate Medical Center and residency in pediatrics at North Shore University Hospital. He also completed his fellowship in glaucoma at Manhattan Eye, Ear, and Throat Hospital.

Dr. Gewirtz is a part of Uptown Healthcare Management and is affiliated with Lenox Hill Hospital, Long Island Jewish Medical Center, and North Shore University Hospital in NY. Dr. Gewirtz is a member of the American Academy of Ophthalmology, American Society of Cataract and Refractive Surgery, Association for Research in Vision and Opthalmology, Long Island Ophthalmology Society, and the American Medical Association.

Dr. Gewirtz treats a range of conditions, and he is eager to help the wider community receive the care they deserve. During his consultations, he fully explains patients' conditions and helps them choose an appropriate treatment plan.
Andrew Gewirtz, MD
524 East 20 St
Apt 4H
New York, New York 10009
Get Directions