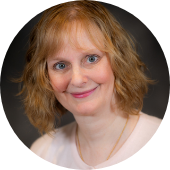 Amy Gurka, PhD
Stress Management and Mental Health Clinic
2717 N. Grandview Blvd
Suite 303
Waukesha, Wisconsin 53188

Are you an adult who is feeling overwhelmed? Do you believe your life could be better if only you knew the steps to take to reach your fullest potential? Or are you just trying to get by in dealing with anxiety, fear, depression, pain, or stress? If so, there is hope. I am here to help.

I am a licensed psychologist with over 10 years experience in working with people with a variety of mental health and wellness concerns. Areas of expertise include anxiety, depression, mindfulness-based therapy, chronic pain, fear of flying, and general stress management. Coaching services are also available upon request.

If you need help, I am here to listen. Together we can make a positive difference in your life. You don't have to struggle alone.
Stress Management and Mental Health Clinic
2717 N. Grandview Blvd
Suite 303
Waukesha, Wisconsin 53188
Get Directions