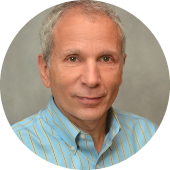 Alan Safdi, MD
Alan V. Safdi, MD
Dr. Alan V. Safdi, MD, FACG had his postgraduate training in Internal Medicine at the University of California and went on to perform a fellowship in Gastroenterology/Hepatology. Dr. Alan Safdi is board certified in Internal Medicine and in Gastroenterology and is a Fellow of the American College of Gastroenterology.

He is the Past Chairman of the Section of Gastroenterology at Deaconess Hospital in Cincinnati and served as the Chairman and President of the Ohio Gastroenterology and Liver Institute. He was elected to represent the State of Ohio as President of the Ohio Gastroenterology Society and served on the national board of the Digestive Disease National Coalition. Alan V. Safdi, MD, was also president and chair of the legislative committee of the Ohio Gastroenterology Society. He is former Chairman of the Crohn's and Colitis Medical Advisory Board and still serves as President of Consultants for Clinical Research. He is the Medical Director of the Telluride Longevity Institute and the Veterinary Endoscopy Institute as well as CEO of MD Health. He is a well-known national speaker on a variety of topics in Gastroenterology, wellness research, and longevity. Dr. Safdi has served as President, Treasurer and Secretary for the Southwest Ohio Digestive Disease Society.

His clinical interests are extremely varied, with experience in functional dyspepsia, disease prevention, health and wellness, gastroesophageal reflux, inflammatory bowel disease (IBD), pancreatic cancer, colon cancer and prevention, irritable bowel syndrome, osteoarthritis, homeopathic research, peptic ulcer disease, and other gastrointestinal and liver issues. He has been involved in numerous grant based and clinical research projects over the last 35 years and has been the principal investigator in 291 clinical research studies and the Co-investigator in 845 clinical research studies.

He has been featured on the national program of Medical Crossfire and authored or co-authored numerous medical articles and abstracts. He has been asked to speak on numerous occasions on Gastroenterology and health and wellness topics around the US and world. His regular evidence based medical podcasts are featured on Apple podcasts. He has also volunteered his time as a medical ambassador to numerous countries with People to People. His visits to India, Africa, Vietnam, Cambodia, Cuba as well as others to study and lecture on healthcare has helped him understand the need for disease prevention and not just a focus on treatment.

He has a passion for emphasizing the prevention of disease and focusing on wellness and not just illness. His understanding of the need to incorporate diet, exercise, and alternative approaches has driven him to start longevity programs to focus on lifestyle changes that are durable focusing on evidence based quality research. The programs incorporated a team approach as did his involvement in intensive month long eating disorder programs as the medical director for years. He has an extremely active and healthy lifestyle.

Dr. Safdi has been a guest speaker at Cornell University at the New York-Presbyterian Hospital/Weill Cornell Medical Center and other Universities and cities around the country. He has presented at the prestigious national Digestive Disease Week and American College of Gastroenterology. In addition to establishing surgery centers, outpatient GI pathology programs, outpatient anesthesia programs, Dr. Safdi is a co-founder of Ohio GI and Liver Institute, multiple outpatient surgery centers, pathology and anesthesia centers, Veterinary Endo. Institute, Telluride Longevity Institute, MD Health, CME Adventures, and the Consultants for Clinical Research. Emerge Health Solutions was co-founded with his vision and is a command driven operative medical computer system and company.