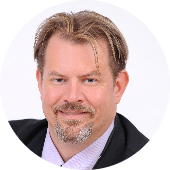 Alan Durkin, MD
Ocean Drive Plastic Surgery and MedSpa
Dr. Alan Durkin is a Board Certified Plastic and Reconstructive Surgeon, and owner of Ocean Drive Plastic Surgery and MedSpa, a concierge, beachside medspa and surgery center that combines style and elegance with a state-of-the-art surgical facility, in a warm and luxurious environment. When choosing Dr. Alan Durkin for plastic surgery, you will enjoy the privacy of overnight patient suites, a beachside recovery penthouse condominium, VIP entrances, personailzed medical attention, house calls, and private duty nursing. Futhermore, our center provides ongoing medical skin care and continuity of wellness though our on-site Medical Spa, Laser Facility, Make-Up Studio, and Wellness/Performance Studio.
Dr. Durkin specializes in cosmetic plastic surgery, including facial aesthetics (surgical, laser, injectable, skin care), breast aesthetics, with a strong focus on revisional breast augmentation, and breast augmentation in athletes and fitness/entertainment models. We also routinely provide world class body contouring to our patients, but our focus is primarily on face and breast. Our facial expertise includes primary and secondary facelift surgery, limited incision facelift, revision facelift surgery, rhinoplasty, revision rhinoplasty, upper and lower lid blepharoplasty, dermal fillers (Radiesse, Juvederm, Restylane, Versa), and laser resurfacing. We also have three full time medical aestheticians, all of which are dedicated to skin care of the face only. We are proud to have hosted patients from 48 of our 50 states, as well as patients from Central and South America, Canada, Europe, and the Fijian islands for our facial aesthetic services. Our breast aesthetic services focus on silicone "gummy bear" breast augmentations, revisions of prior augmentations, correction of breast asymmetry, and correction of capsular contracture. Dr. Durkin has developed a proprietary operation specifically for revision of inappropriately placed breast implants, and has lectured throughout the United States, Canada, and South America on his technique. He has also developed a specific technique for fitness models and fitness competitors/professional athletes that provides long-lasting, natural results without markedly reducing performance. We have proudly served patients from all over the United States, Canada, Europe, and Latin America for our breast services.
Dr. Durkin is a diplomate of the American Board of Surgery, and the American Board of Plastic Surgery. He has been named one of "The Best Doctors in America" by Castle Connolly®, and is one of America's Top Doctors®. He also sits on the Medical Advisory Board for New Beauty Magazine, and is a nationally recognized Expert Injector®. Dr. Durkin has also been featured in Cosmopolitan Magazine, NewBeauty Magazine, HauteMD, and Vice Sports Magazine. He has won the National Patient's Choice Award for 7 consecutive years (2011-2018).
Dr. Durkin graduated Magna Cum Laude from the University of Miami, where he earned a B.S. in Biology. He then earned an M.S. degree from the University of Chicago, and an M.D. degree from the University of South Florida. He serves on faculty as a Clinical Assistant Professor at the Florida State University College of Medicine, and Nova Southeastern College of Medicine. He has published over thirty peer-reviewed articles on cosmetic and reconstructive plastic surgery, and routinely lectures across the United States on his areas of expertise. He is a member of the American Society of Plastic Surgeons, the American Society of Aesthetic Plastic Surgeons, the International Society of Aesthetic Plastic Surgeons, and the Southeastern Society of Plastic and Reconstructive Surgery.
Ocean Drive Plastic Surgery and MedSpa
5070 N Highway A1
Suite A
Vero Beach, Florida 32963
Get Directions