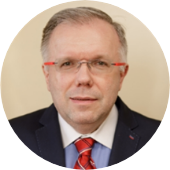 Adam Budzikowski, MD
Adam S. Budzikowski MD, PHD, FHRS
5968 Grand Avenue
Maspeth, New York 11378

About Adam Budzikowski, MD
Dr. Adam Budzikowski is a caring and warm interest, cardiologist, and cardiac electrophysiologist serving the community of Brooklyn, NY. Dr. Budzikowski attended the Medical University of Warsaw, where he received his medical degree and PhD in physiology. He completed a research fellowship at the University of Ottawa Heart Institute and subsequently residency in internal medicine and fellowship in cardiology at the State University of New York, Stony Brook. He continued with training in clinical cardiac electrophysiology at the University of Rochester.

Dr Budzikowski is certified in cardiovascular disease and clinical cardiac electrophysiology by the American Board of Internal Medicine. He is affiliated with the University Hospital of Brooklyn, NY. He is a member of the Heart Rhythm Society, the Polish Cardiac Society, and the European Society of Cardiology.

Dr Budzikowski served as a director of physiology course for medical students at the Medical University of Warsaw. He is an Associate Professor of Clinical Medicine at the State University of New York, Downstate Medical Center and a director of electrophysiology service and program director of cardiac electrophysiology fellowship. His medical career is colored by many outstanding contributions to medicine, including multipe publications, research, and scientific presentations. He received the Young Investigator Award and the Best Doctoral Thesis in Biomedical Sciences Award.

Dr. Budzikowski welcomes patients who speak English and Polish.

During his consultations, Dr. Budzikowski fully explains patients' conditions and helps them choose an appropriate treatment plan.